Dominion Energy's 'Project Plant It!' Comes to Cameron Elementary School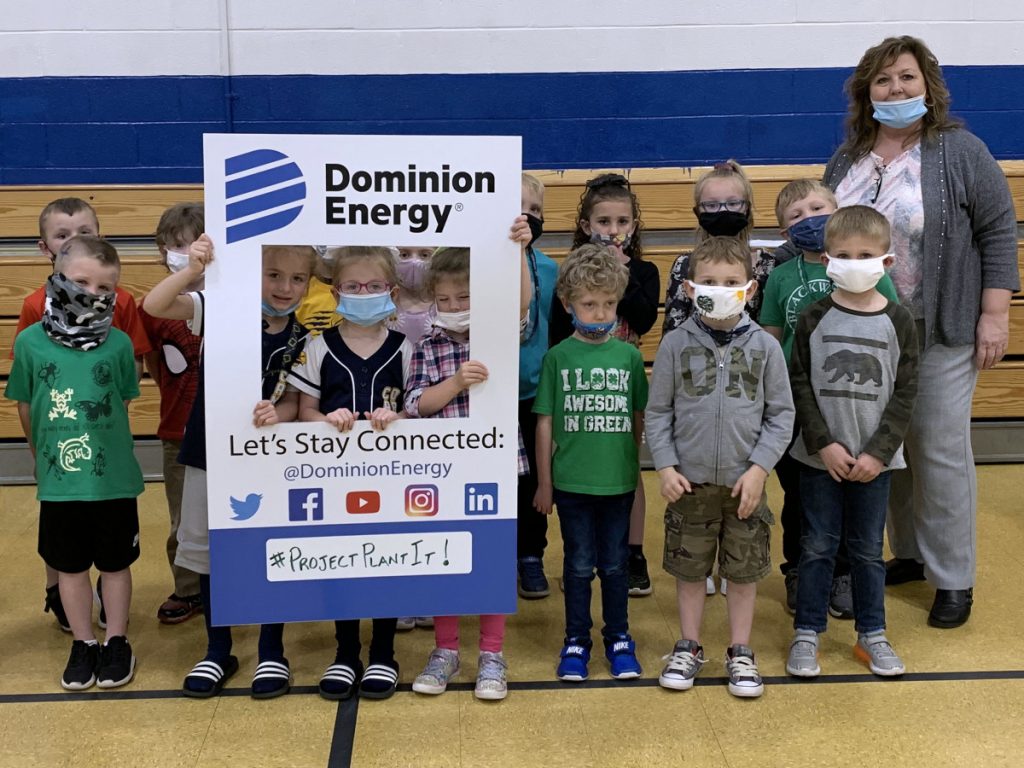 Dominion Energy is marking the 15th year of its Project Plant It! environmental stewardship program by distributing tree seedlings and wildflower seed packets to 51,000 students across its service area. The material was shipped to participants in April by the Arbor Day Foundation, a longtime partner with Dominion Energy for Project Plant It!. In 2021, Arbor Day was April 30 and National Wildflower Week is May 3-7.
Representatives from Dominion Energy West Virginia visited Cameron Elementary School to show students from Pre-K and Kindergarten how to properly plant an Eastern Redbud sapling and the important role that trees have in our environment. Dominion Energy External Affairs Manager Christine Mitchell said of the effort "Engaging young students in a hands-on, outdoor activity shows them how they can connect to nature in a personal way and having that knowledge is the key to a sustainable environment". Joe Giompalo, Sr. Environmental Compliance Coordinator for Dominion Energy, gave a short lesson on how trees improve air quality and support our food supply.
Cameron Elementary teacher Yaunetta Dunn led the children in a song and a "Happy Wildflower Week from West Virginia" cheer to show their appreciation for the wildflower packets and the Eastern Redbud sapling, which is a noninvasive, native West Virginia tree that will provide beautiful color each spring. It was planted on the school lawn.